ES Plastic celebrates 50th anniversary
18.05.2016
---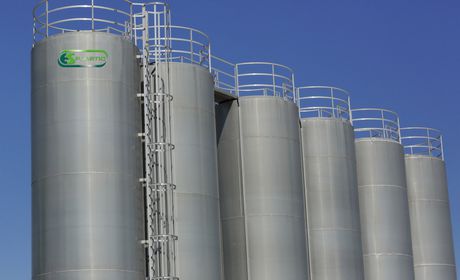 ES Plastic GmbH, a specialist in plastic packaging solutions, is looking back to 50 years of company history these days.
In 1966 Erwin Schmidt started the business as a supplier for raw parts of milling tools in Hutthurm. One year later they already focused on plastic packaging. The well-known company Schöller, was one of the first customers who bought its packaging for ice-cream at ES Plastic, a fact that contributed to the success of the former family business.
One of the most important standard developments of ES is the light-weight and solid "ECO PRO" MAP rib tray from 2008, which has been delivered in several colours and dimensions to customers all around the globe till now. The engineering and development team fulfills even exceptional requirements of our customers with its long term know-how by help of latest computer and production technology and its own tool manufacturing department. This represents also one of the core skills of the company.
ES Plastic produces not only trays, but also cups, lids, sorting inlays and film for the food industry and several other branches.
Seven extrusion lines work ca. 15.000 tons of plastic material per year and nearly 700 million trays, 60 million cups and 100 million lids are being produced on 12 thermoforming lines.
In future, Karsten Klimmeck, managing director at ES, wants to develop consequently the topics of innovation, weight reduction, ecological compatibility and consumer friendliness. "Whether in terms of foodstuffs or in other sectors like electronic components we would like to offer not only the good-practice standard solutions to our customers but also custom made products, developed directly to the needs of the customers."
Back